Leadership is more than just a job title. Leadership is about the behaviors a person displays and the actions they inspire. Often, the most effective leaders – certainly from the perspective of L&D teams – are those who are always seeking to learn, develop and grow themselves. Organisations and L&D teams are increasingly of the belief that investing in leadership development can have tangible benefits, such as:
Improving communication across teams without fear of judgement
Encouraging trust and respect, which helps creativity and collaboration to thrive
Helping teams feel motivated, encouraged and valued, increases productivity
Guiding teams towards organisational goals, maintaining a sense of direction and purpose
In this blog, we explore some of the key questions that Chief Learning Officers are asking about leadership, and highlight some of the methods L&D leaders have adopted to help develop better leadership skills across the organisation.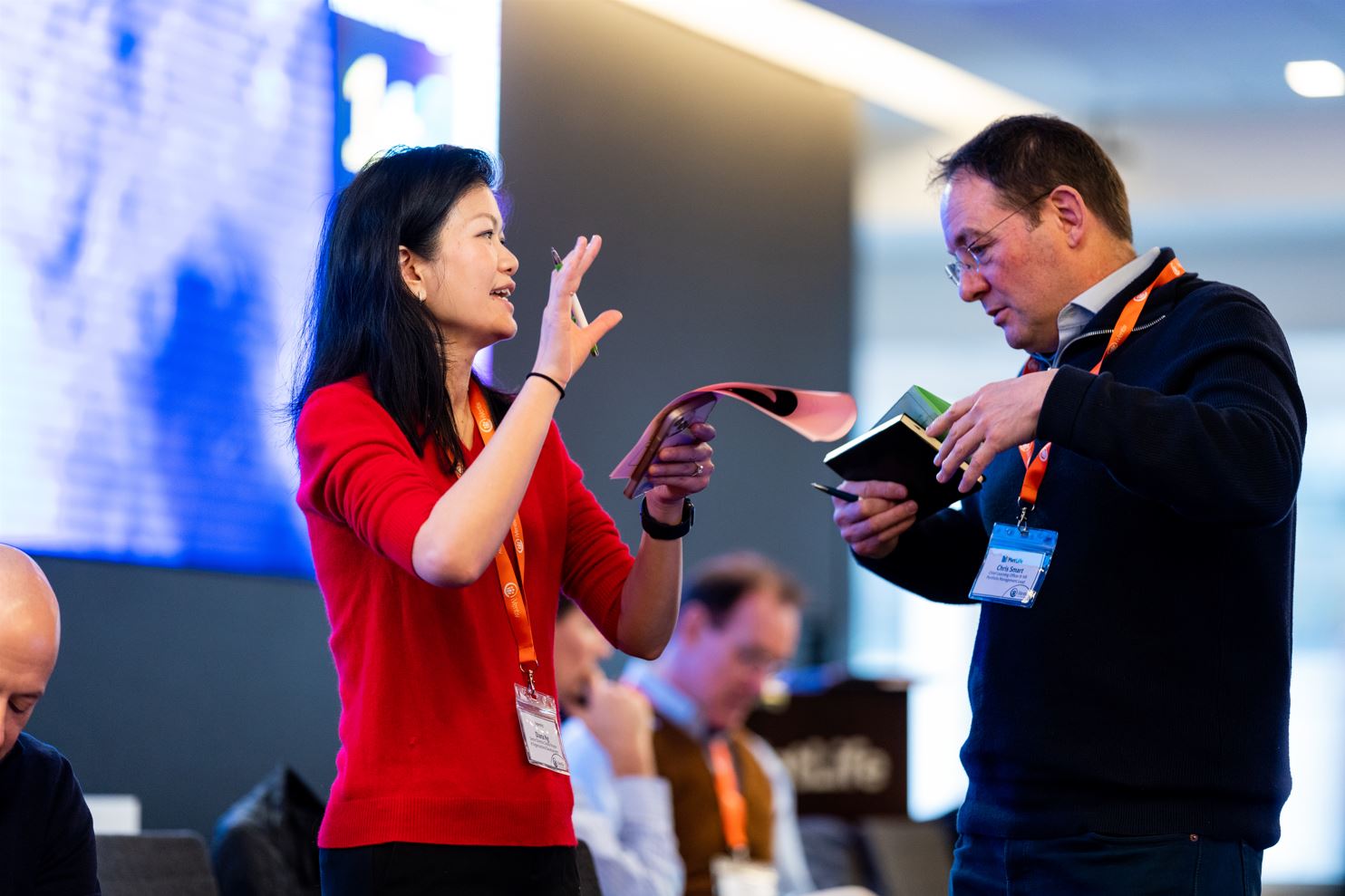 How important is leadership development for CLOs?
The iVentiv Pulse report collates responses from C-suite executives employed by the world's biggest companies, spanning four continents. Leadership Development and Executive Development was selected as the highest priority amongst HR leaders, with 57.8% of respondents selecting it as their main focus area in 2022. When it comes to budget priorities, executives are interested in investing their money in such initiatives as: 
'Building leadership capability'
'Mentorship platforms, simulations, and role play opportunities'
'Redesigning leadership development'
This leadership focus goes beyond the executive level with the need to build leadership muscle extending throughout the entire organisation. The importance of leadership has been trending up (43% of leaders in Learning, Talent, and Executive Development selected it as a priority in 2021) and has firmly established itself as the top topic in the US, UK, Europe, Asia and Australia (the five regions covered by the report). Commenting in the report, Jay Moore (Global Learning & Culture Leader, GE Crotonville) highlights one of the key consistent themes: "the need to equip leaders at all levels with the skills, frameworks and behaviours required to navigate and successfully lead through such a dynamic time." In an environment where it is difficult to attract and retain employees whose talents are in high demand, those employees will expect you to invest in developing their skills. Therefore, Jay argues, leaders need to coach and guide their teams or face the risk of poor performance and poor retention. 
Why is leadership so important right now?
Chief Learning Officers are under tremendous pressure to, in their words, properly navigate a "VUCA world" to keep their workforce engaged, and productive. Various respondents who selected leadership development as a key priority explained that agile leadership, they believe, would better encourage team cohesion during critical junctures, to build trust and resilience and steer away from rigid management structures and endless performance reviews. Leaders provide guidance, inspiration, and motivation to achieve a shared organisational goal. By making informed decisions with speed, learning and talent teams believe, leaders can better make change happen at the point of need, ensuring success on both an individual and team level. In the iVentiv Pulse report, David Watkins (SVP, Group Talent, Transformation & Engagement, Oerlikon) states "agility is not a trend, nor a project that one plans for a small portion of the business - it becomes a mindset and sustained capability within a firm at all levels." During times of great organisational change, such as we've seen over the past three years, it is now more crucial than ever that L&D teams invest in leadership development to adapt to ever-evolving organisational needs.Learning and talent teams now seek to ensure that everyone has the 'leadership mentality' to drive the business forward; this includes the celebration of expression, team idea generation, and inclusive working. Healthy, effective leadership is essential for any business to reach its full potential.
How are businesses developing better leadership skills in their teams?
The data collected on the iVentiv Pulse shows a direct correlation between leadership and coaching as trending topics which have been front of mind for executives attending iVentiv sessions since 2021. Jay Moore comments that "If our leaders are not equipped to coach and guide our teams then it is a massive gap and blind spot (and ultimately poor performance) for companies if they ignore it." He mentions that organisations are now focusing on coaching business teams so that leaders can guide workers and provide the scaffolding for them to learn, which in turn they hope will develop the number of leaders (rather than just managers) within the company.  That focus on coaching culture is reflected in the data: for the 578 respondents from 435 companies that completed the questionnaire, 17% identified coaching as a key area for their function. This recent mindset shift, especially for companies in the US (23% of respondents found coaching to be a key area of development) reflects the constant need for business to be agile and adaptive.
How has leadership development changed the mindset within your workforce?
Be a part of an upcoming iVentiv Knowledge Exchange today to share your perspectives with your fellow leaders in Learning, Talent, and Executive Development.
Download the iVentiv Pulse 2023 Report today and discover whether your organisation is adopting these trends too!