Employees should be more than satisfied, they should thrive. Increasingly, CxOs see their success with Diversity, Equity, Inclusion and Belonging (DEIB) as key to achieving that.
In 2022, 21% of the Global Heads of L&D, Talent Management, and Executive Development who attended iVentiv events selected DEIB as one of their priorities. This is one part of HR's wide range of priorities, but more and more leaders in learning and talent are looking to make DEIB a key part of what makes them successful going forward.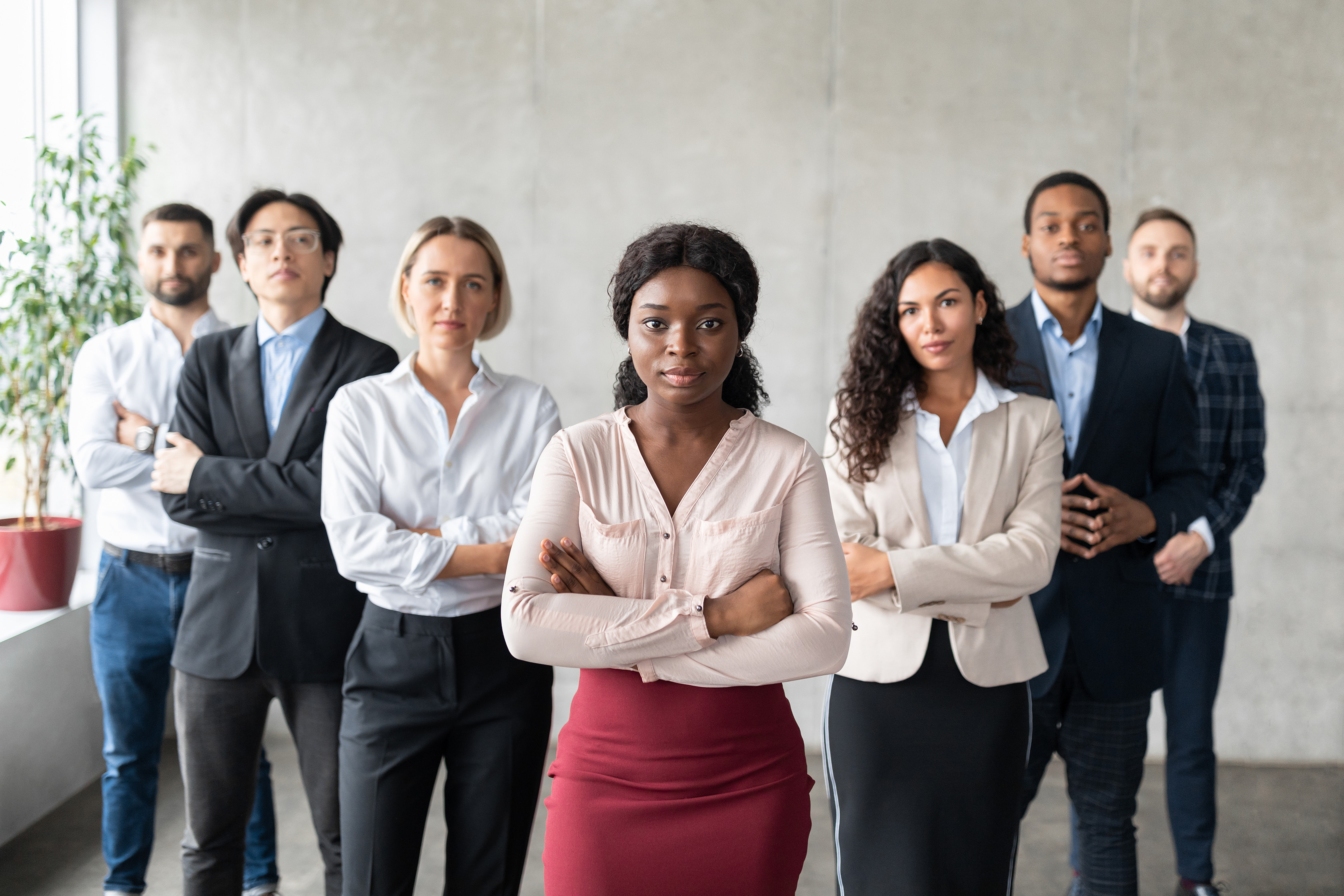 Having a sense of belonging, the argument goes, is necessary to "create a global sense of belonging so everyone can thrive". When employees have a clear sense purpose and a clear idea of how that aligns with values of the business and with their own personal goals, it lays the foundation for an effective company culture. 
For CxOs in HR, the challenge is that their teams want to feel valued by the business that employs them. It is important, therefore, for businesses to create a working environment where everyone feels respected by their colleagues, every contribution is recognised, and everyone can express their ideas in a healthy and inclusive space. 
But culture is just one part of the conversation. To have a truly successful working environment, HR leaders are saying, a business needs to have "diversity in our talent pools" with a variety of different skills and cultures. By creating an environment that really values inclusion, every individual can showcase their full range of talents and contribute to "the strategy and business outcomes". 
Is business culture the foundation of DEIB? 
Social exclusion, made worse by poor economic performance and lower participation, hinders business growth and limits markets. Now, more than ever, leaders are focusing on attracting and retaining customers and employees to deliver and sustain overall business success. 
In businesses that are open and ambitious in their approach to diversity, HR and Talent leaders increasingly feel they are widening their talent pool. Along with measures to improve equity, their expectation is that they can deliver better outcomes. As a result, they argue, the organisation reaps the rewards in the form of a "foundation of capability and benchstrength, allowing for more talent agility and innovation."
But they also see a need to focus on giving the organisation a coherent ethos, where their values are represented by employees, who in turn create inclusive cultures. Part of the problem that leaders are facing up to is the variety of subcultures within a business. Each CxO and each manager creates their own culture. The challenge is to turn each of them into disciples for the business.
Steven Bartlett (Entrepreneur, Speaker, Investor and BBC Dragon) describes exactly this challenge when he discusses the importance of expressing business values through his team. In a recent video, he describes two managers with contrasting leadership mentalities, where the most successful manager will communicate and promote the overall business culture. By reinforcing the business's core values, his best managers highlight the overall business culture, promote productivity, and minimise negative actions, therefore leading to a more harmonious workforce. 
How can L&D use technology and training to promote DEIB?
Once the culture has been established, HR teams are working to promote inclusion and belonging. Leaders, they say, should consider whether the business is hearing and celebrating everyone's voice at all leadership levels. By allowing everyone to contribute their own gifts in their own ways, so the theory goes, you create true psychological safety. CxOs implement inclusion, giving their teams a sense of belonging that will ultimately lead to real, sustainable diversity that make a difference to company performance. 
When the Heads of Learning, Talent, and Leadership that attend iVentiv events selected their top priorities in 2022, DEIB was the fifth most popular, suggesting it is a key topic, but not one where CxO's have all the answers. The conversation is very much ongoing and CxOs are still looking for advice to help them identify best practices to overcome this particular challenge. 
CxOs are also interested in how the use of technology can support their work on diversity, equity, inclusion and belonging. Ahead of a recent iVentiv session, one CLO submitted a question asking how L&D teams were implementing "tech, when rolled out with a global lens, [that] recognises different cultural practices and language barriers to ensure effectiveness of training across the globe". Chief Learning Officers are realising that, in order to maximise the values of their LMS's and LXPs, those systems have to be adaptable across "different language constraints, time zones, [and] cultures", reinforcing consistent business values across a diverse workforce. 
To achieve that inclusivity, businesses are adopting systems and technologies that are more accessible, from any location. Those systems can be adapted to local languages and ways of working, but without losing the consistent principles that make the company unique. 
In addition, CxOs are incorporating the topic of DEIB into formal training, alongside management training and team building in order to "embed Diversity, Equity and Inclusion in the way leaders/managers hire, develop, lead and promote people". As a result, they say, staff are more aware of the company's DEIB objectives and get greater exposure to a wider range of ideas. This comes in the form of specific awareness-raising programmes as well as making DEIB a core component of onboarding.
How has hybrid working impacted the way that CxOs think about inclusivity? 
The global pandemic has hit businesses hard, drastically changing working habits. Organisations have had to adapt to restrictions and cultural changes in line with legislation. Now that countries are easing out of restrictions, for the most part it looks clear that hybrid working is here to stay. 
In a recent interview with iVentiv, Uli Heizlhofer (Senior Director, People Learning and Development, Lyft) explains how hybrid working can support inclusivity. For his organisation, Lyft, hybrid working has given the business flexibility without reducing performance. Productivity and innovation still remain high. The key, he says, is trust. By having the right leadership in place, with managers setting clear expectations and goals, the workforce stays productive. It means they don't have to rely on the Talent that lives within commuting distance of their offices. Instead, they can attract new recruits on a national and international level. 
This is just one of the examples of some of the trending topics which CxOs are discussing at iVentiv events. Whether your discipline is within Learning, Leadership or Talent, joining an iVentiv session allows you to connect with like-minded leaders who are facing the same challenges as yourself. 
This blog draws on data and insights from the iVentiv Pulse Annual Report, based on survey responses from Global Heads of Learning, Talent, and Leadership. Download the full report here and find out more about iVentiv's events for senior executives, exclusive to CxOs. More than half the Forbes Global 2000 companies have attended an iVentiv event, with an all-time average event satisfaction score of 92%.