What are the priorities driving global Heads of Learning, Talent, and Leadership? Before every iVentiv event, we ask you to tell us what areas you're focusing on, and what questions you want to ask your fellow participants.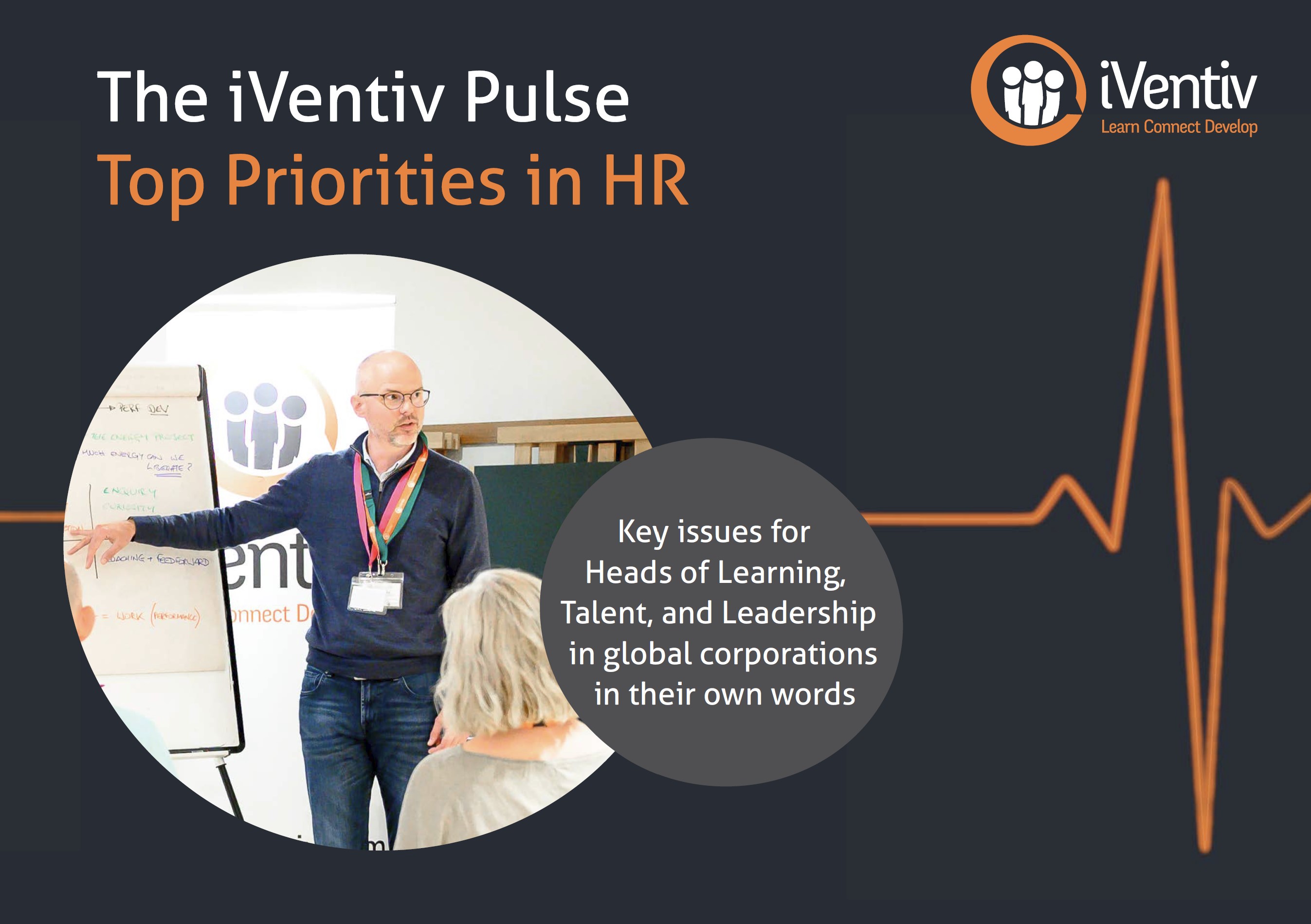 In the iVentiv Pulse Review, we've pulled together those responses into a report summarising the big themes and key trends driving HR as we head into 2023.
The report includes the key takeaways, with commentary from experts in learning, talent, and leadership, including:
Jay Moore (Global Learning & Culture Leader, GE Crotonville)
Priya Shahane (Former Global Head of Executive Talent & Career Management, Axa)
Charles Jennings (Co-Founder, 70:20:10 Institute)
David Watkins (SVP, Group Talent, Transformation & Engagement, Oerlikon)
Stefaan van Hooydonk (Former Chief Learning Officer, Cognizant)
Brian Murphy (Sr Director, Employee Skilling, Microsoft)
Who was surveyed for the iVentiv Pulse?
578 respondents from 435 companies completed the questionnaire ahead of conversations in 13 cities on four continents and online. iVentiv events are open exclusively to function leads in global companies. That means every respondent who contributed to the data in the review is a senior leader in HR.
What topics are Global Heads of L&D, Talent and Leadership focusing on?
Across all territories and job functions, the topics that the most leaders in HR said they were prioritising were:
Leadership and Executive Development
Reskilling and Upskilling
Learning Platforms (LMS/LXP) & Tech (VR, AR, AI)
People Data/Insights, measurement and ROI
Diversity, Equity, Inclusion and Belonging
The full report delves into the quantitative and qualitative data to suggest why those themes have predominated, how the different areas interact, and what businesses are doing to address them. It includes insights around coaching, hybrid working, and learning culture, with commentary from experts and examples of the challenges that C-suite executives have raised.