From CEO & Founder Russell Butler's garage in 2008, to an international series of events today, iVentiv has now been fostering interactive, collaborative spaces for L&D leaders for over 15 years. Our recent 250th Executive Knowledge Exchange at Learning Futures California, held at the scenic Visa University in Foster City, was no exception.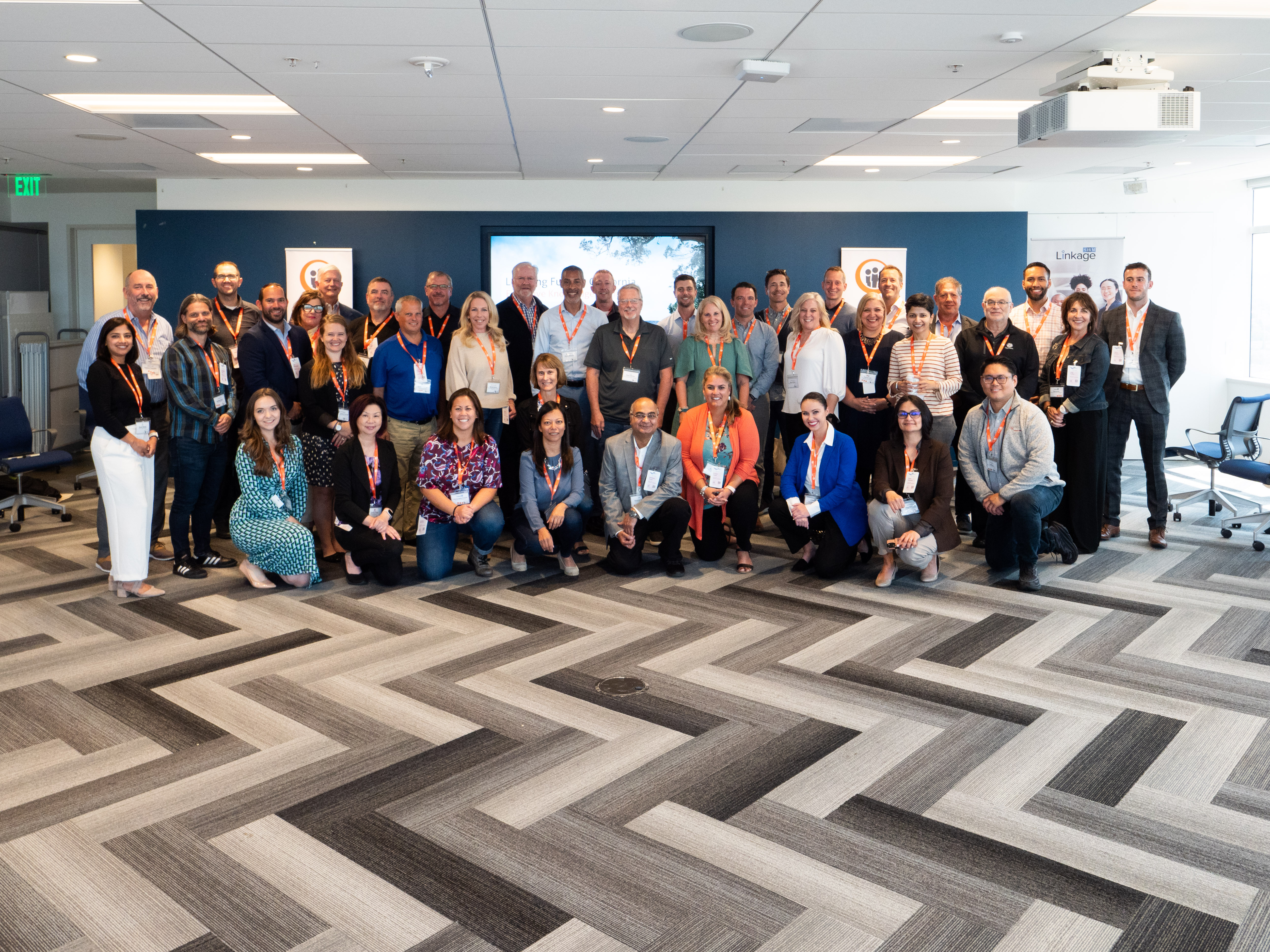 A Rich History of Collaboration

Starting with its inaugural event in Germany in 2009, iVentiv's uniquely global community has continued to grow. Since that first event, Heads of Learning, Talent, Executive Development, Procurement, and Legal functions have come together in cities around the world, from the United States to Europe, the UAE and Australia. The 100th iVentiv event took place in Zürich in 2020 and, adapting to global changes during the lockdowns of 2020 and 2021, our 200th event took place online in 2021.
This year's gathering in California was chaired by Theresa Cook of Sky and participants gave the event a 98% satisfaction score on average. The conversations brought together L&D leaders from top Californian companies to discuss pivotal issues such as skills, culture, and learning technology.
Eric Berger, Global Head of Learning, and his team at Visa, hosted proceedings at their Foster City offices, helping to ensure that the Heads of Learning who attended had a truly impactful experience over course of the two-day event.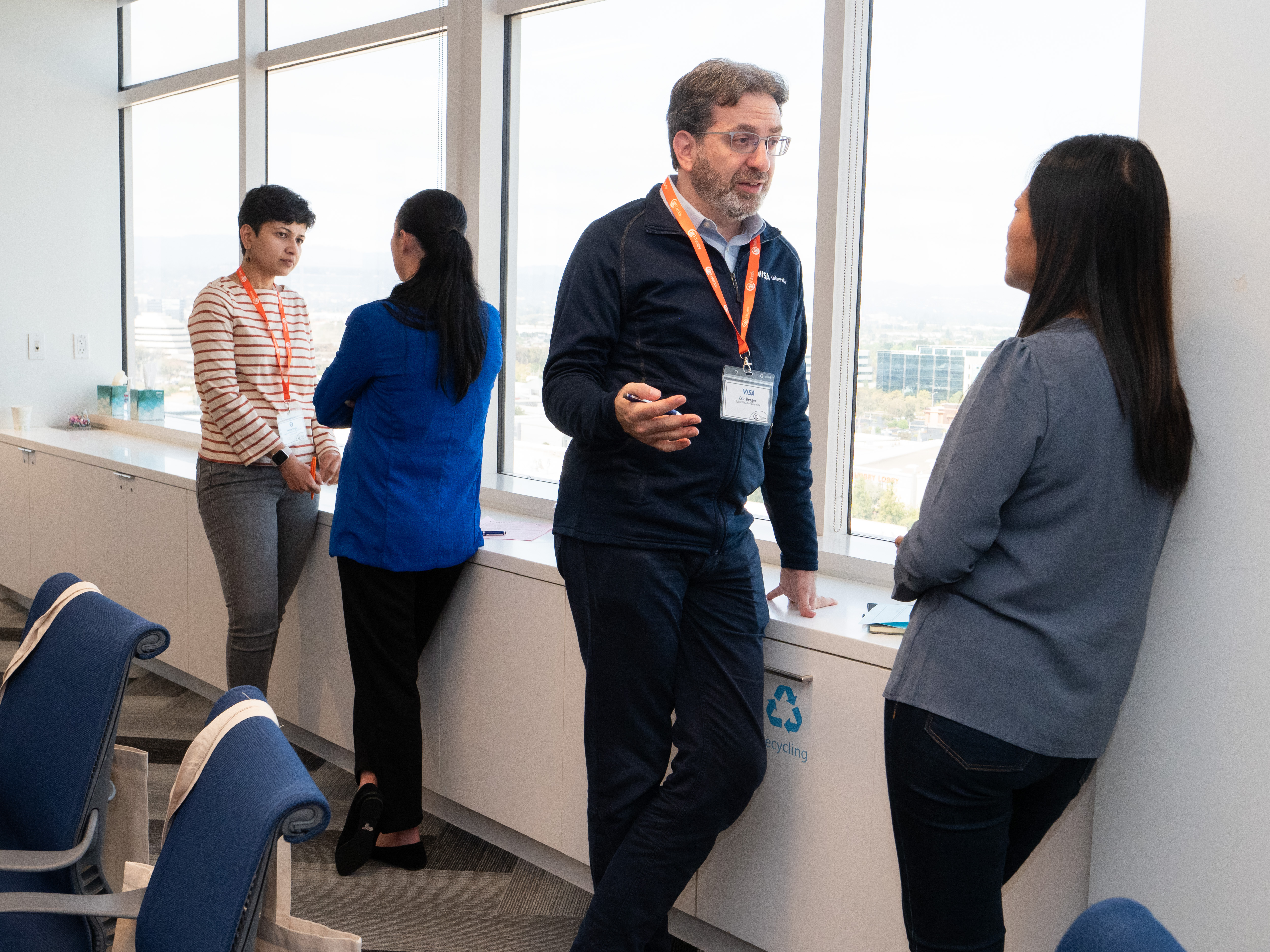 Key Agenda Points Included:
The iVentiv Collaborative Café, with topics focused on the future of L&D such as generative AI, adapting to external change, learning culture, and employee thriving
An insightful session by Kristen Howe on strategies for retaining and advancing women leaders
Breakout discussions led by experts Shveta Miglani from Micron Technology, Selena Yuan from Jazz Pharmaceuticals, and Joel Constable from Intuit. These sessions highlighted the importance of skills, transformative learning, and cultivating a leadership development culture.
Andrew Connolly's talk about the critical role of curiosity in the ever-evolving corporate world.
Eric Berger's session, revealing the transformative journey of Visa University.
An interactive workshop on sustainability and strategic thinking conducted by Professor Shon Hiatt from USC Marshall School of Business.
Breakouts focused on the role of onboarding in the talent journey, maximising talent potential, and developing a leadership brand with Neha Singla (WW), Deep Mahajan (Juniper Networks) and Sharon Schwartz (Equinix)
Peer coaching sessions and the unique iVentiv Fishbowl experience, rounding-off with closing remarks.
Feedback: A Testament to iVentiv's Impact

Participants lauded the event for its unique structure, relevance, and the opportunity for genuine, meaningful conversations. Feedback highlighted the immersive and collaborative nature of the sessions, emphasizing the valuable networking opportunities and rich content delivered. Attendees praised the event's ability to connect peers in similar spaces, fostering connections and affirming their journeys in the L&D realm. Comments included:
"Great content and dynamic conversations. I particularly appreciate the diversity of the participants, speakers and wider topics!"
"Great knowledge, sharing and networking opportunity with peer learning leaders."
"Two days of authentic, meaningful and inspiring conversations with fellow travellers on the road to human development."
In essence, iVentiv's 250th event in Foster City underscored what this community has always been about: facilitating deep, impactful conversations among L&D professionals and forming real connections that last.
250? We're just getting started.
See a photo gallery of iVentiv's 250th event here.