iVentiv events are all about community and collaboration. By bringing together senior executives from global companies to share knowledge, iVentiv provides the platform for you to connect with peers in the same roles and take away new ideas that make a real business impact. Over the years, we have been very fortunate to bring that conversation to some of the world's most iconic corporate venues.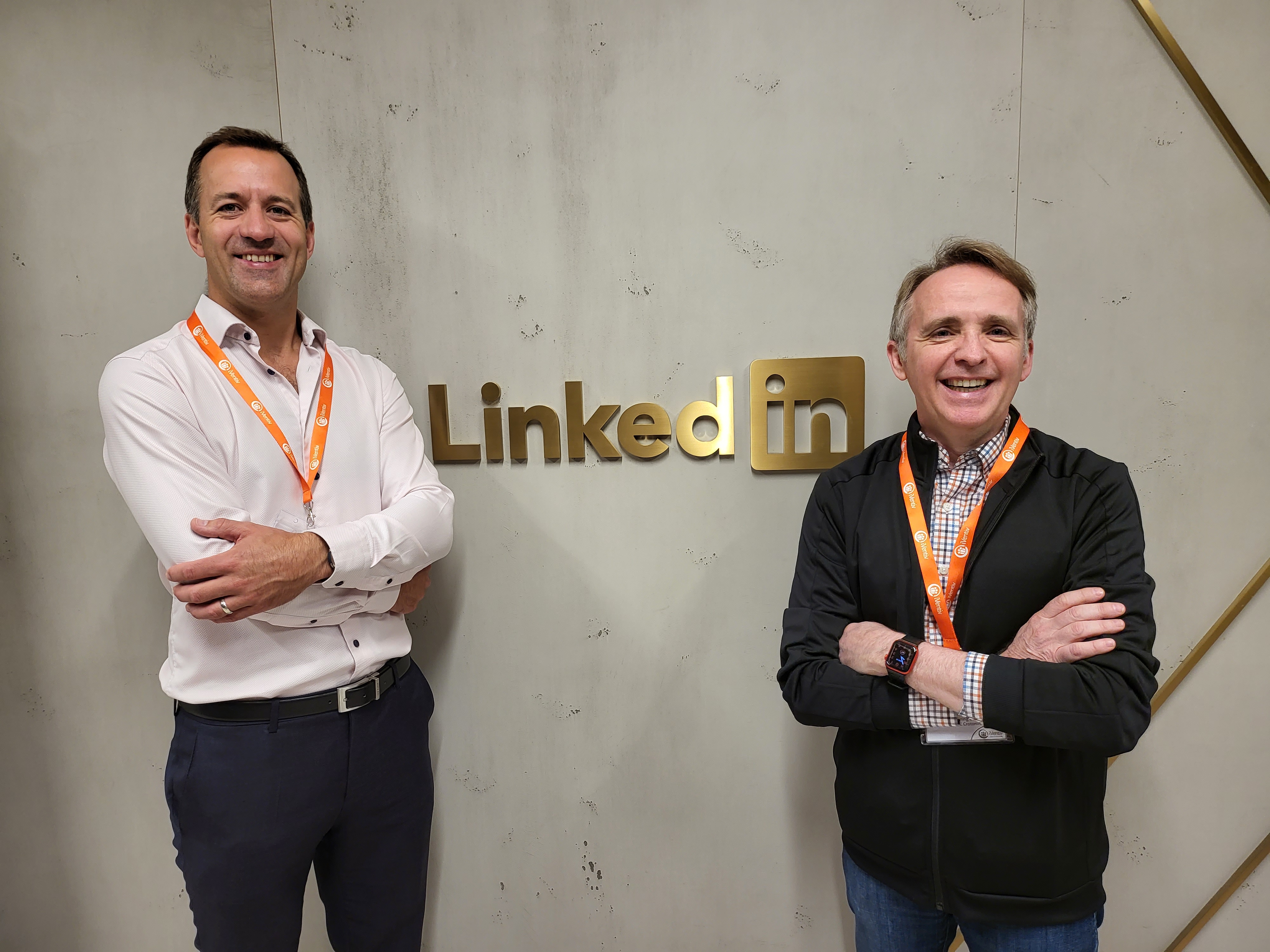 The Global Heads of Learning, Talent, and Leadership who attend iVentiv events recognise the wealth of ideas that a room full of experts can bring to their businesses. By inviting that community into your corporate headquarters, you can tap into all that experience as well as showcase the work that you do as an organisation to a senior and influential community.
What do hosts add to the iVentiv experience?
Corporate hosts enhance the iVentiv experience by providing inspiring spaces to connect and develop. A fresh environment and a different business culture helps participants think about their challenges in new ways. In short, hosts inspire the iVentiv community to experiment, innovate, and do more.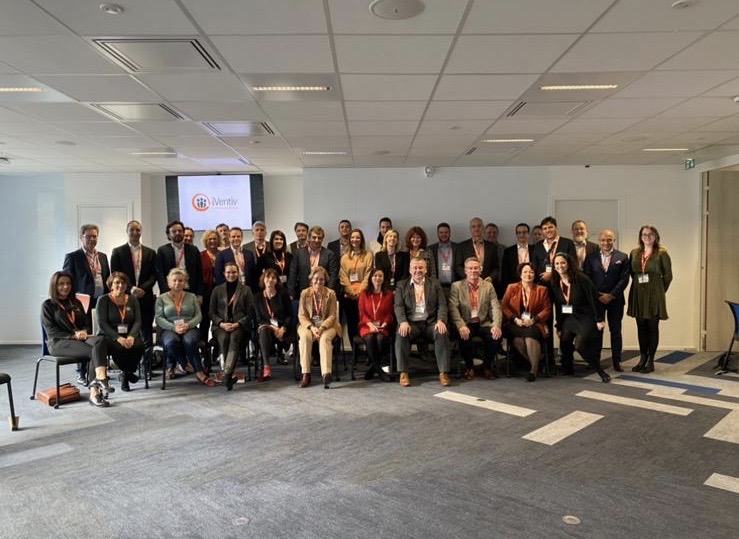 Hosts participate in the event in a variety of different ways. The iVentiv community have enjoyed tours of incredible spaces like the Novartis Pavillon in Basel; they've had the chance to hear from Rob Lauber (SVP, Chief Learning Officer, McDonald's) about the rise of the McDonald's Corporation's "Hamburger University"; they've attended networking drinks at the Guinness Storehouse in Dublin by invitation of the Director of Global Learning and Capability at Diageo; and this year they'll visit the ASML headquarters in Eindhoven.
Most of all, the Heads of L&D, Talent, and Leadership who attend iVentiv events have been part of a global community of senior leaders who truly value working together. By supporting the work iVentiv does to bring executives together, hosts help to continue the conversation and drive the flow of ideas.
Which companies have hosted iVentiv events?
From established brands to banking giants and global tech firms, C-Suite execs from some of the world's highest-performing and most important companies have invited the iVentiv community into their corporate homes. 
More than twenty global companies have hosted an iVentiv event to date, with many more set to follow in 2023. Read on to see some of the businesses that have taken up the opportunity to date.
Novartis
In October 2018, Novartis hosted iVentiv's Learning Futures Basel event. Simon Brown, Chief Learning Officer of Novartis, invited twenty-two Chief Learning Officers to discuss the changing corporate landscape, performance support, and learning trends with Event Chair Charles Jennings (Co-Founder, 70:20:10 Institute) and facilitators from Swisscom, Nestle, Syngenta and more.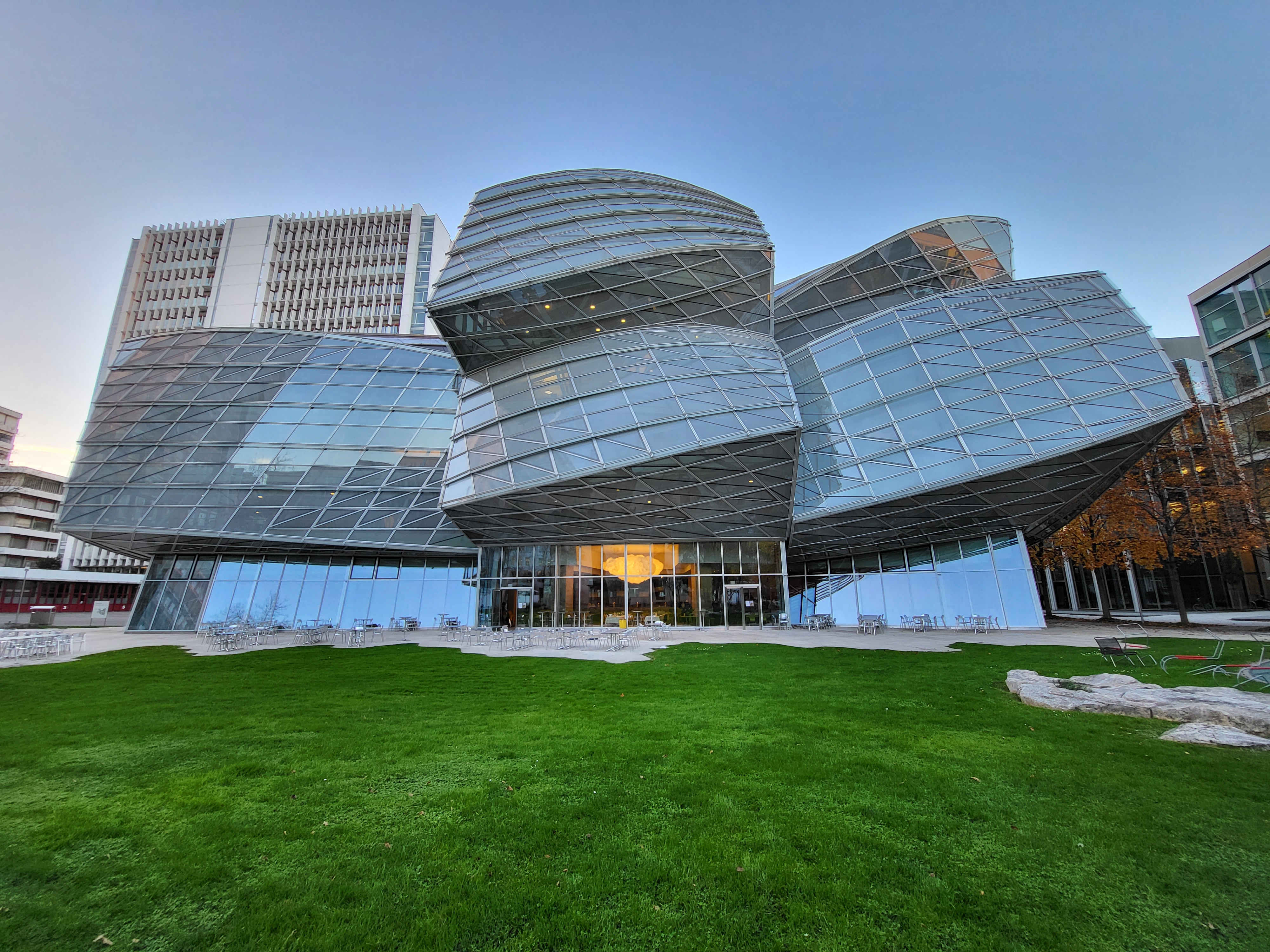 The event included a tour of the Novartis Campus, where delegates enjoyed a close look at the stunning Pavillon, an exhibition space that unites science, sustainability and artistic expression to showcase the big questions around healthcare . Participants gave the event an overall satisfaction score of 94% and iVentiv returned to Novartis again in 2019 and 2022. In 2023, Simon Brown will welcome delegates for the fourth time for Learning Futures Basel 2023.
McDonald's
Event hosts don't get much bigger than McDonald's. In 2018 and again in 2019, Rob Lauber, then the McDonald's Chief Learning Officer, invited the iVentiv community to the company's Hamburger University in Chicago.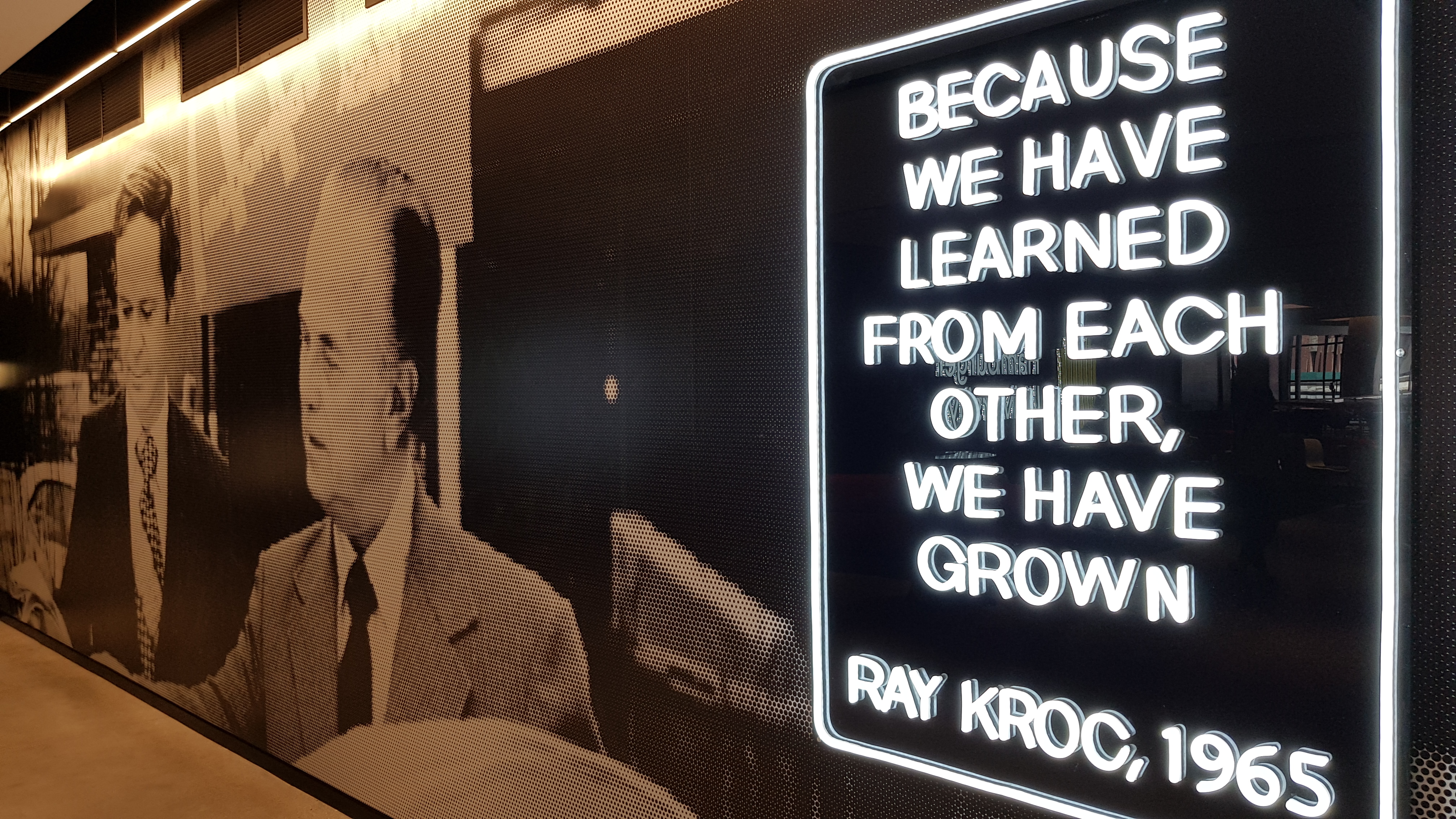 It's a playful name, but a serious mission. Housed in what used to be Oprah Winfrey's studio, the Hamburger University is the McDonald's cultural and organizational hub, aiming to create a continuous learning culture at the company that drives transformational knowledge and business results. Thousands study there every year, but iVentiv was the first external company to be invited in.
The Event in 2018 was Chaired by Kimo Kippen and included a special interview with Jay Moore, Global Learning and Culture Leader at GE. In 2019, Jonathan Donner was in the Chair with a range of senior facilitators and speakers, including former CEO of Ben & Jerry's Jostein Solheim. Attendees also enjoyed a tour of the spectacular McDonald's HQ, featuring a wall of inspirational learning stories from the University's history.
Mazars
Mazars has welcomed iVentiv through its doors on two occasions. First, for Leading in Learning Europe 2018. Then again in September 2019, when Chief Learning Officers in France gathered at the Mazars Paris HQ. Chaired by Charles Jennings in 2018 and by Professor Dr Nick Van Dam in 2019, both sessions pushed the L&D conversation forward.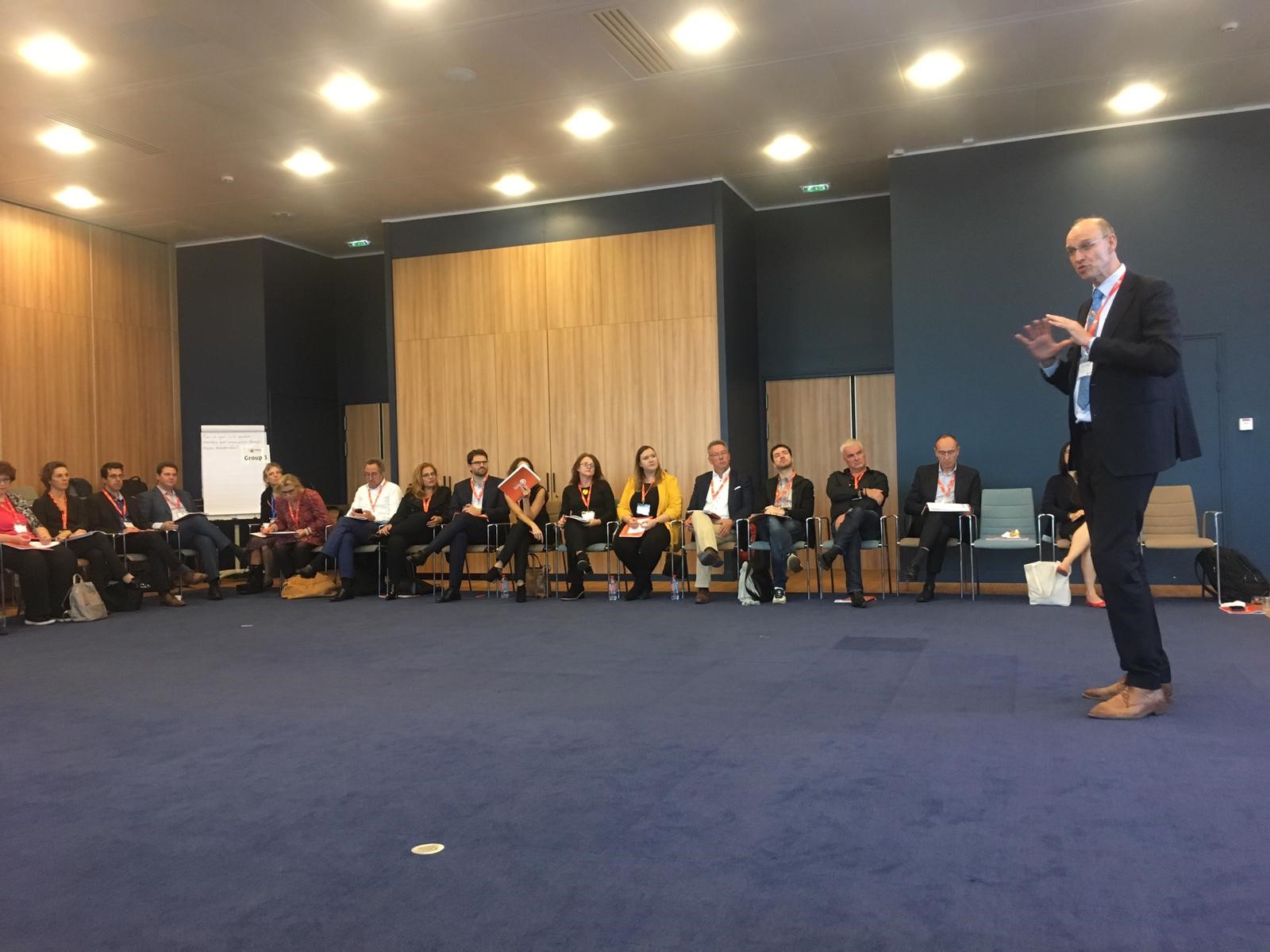 In 2019, Virginie Chauvin, Head of Audit and a Member of the Executive Board at Mazars, welcomed the group to the global accounting firm's HQ in La Défense.  Evgeny Lukin, the Global Learning and Innovation Project Manager at Mazars at the time, then led a tour of the HQ on Day Two. Nick van Dam also spoke in a special 'Couch Conversation', reflecting on his journey from McKinsey to IE University and exploring the future of L&D in a disruptive environment. 
Sony Music
Sony Music was the venue for iVentiv's CLO Hackathon in New York in March 2018. Nathan Knight, then Director of Learning & Development, invited iVentiv to hold the hackathon, a one-day event themed around a specific brief, which brought together L&D leaders from PepsiCo, Citi, Prudential and many others.
The quickfire event format was an energizing opportunity to pick through the intricate challenges facing Chief Learning Officers. As one participant put it, "it was an excellent forum to learn, contribute and benchmark our existing challenges and solutions."
Dow Jones
iVentiv's visit to Dow Jones in October 2018 was memorable and enriching. Meredeith Lubitz (SVP People Development and Organizational Engagement and Effectiveness) didn't just welcome the group to the company's HQ, she also invited Matt Murray, Editor in Chief of the Wall Street Journal, to talk about the journal's story and share his insights.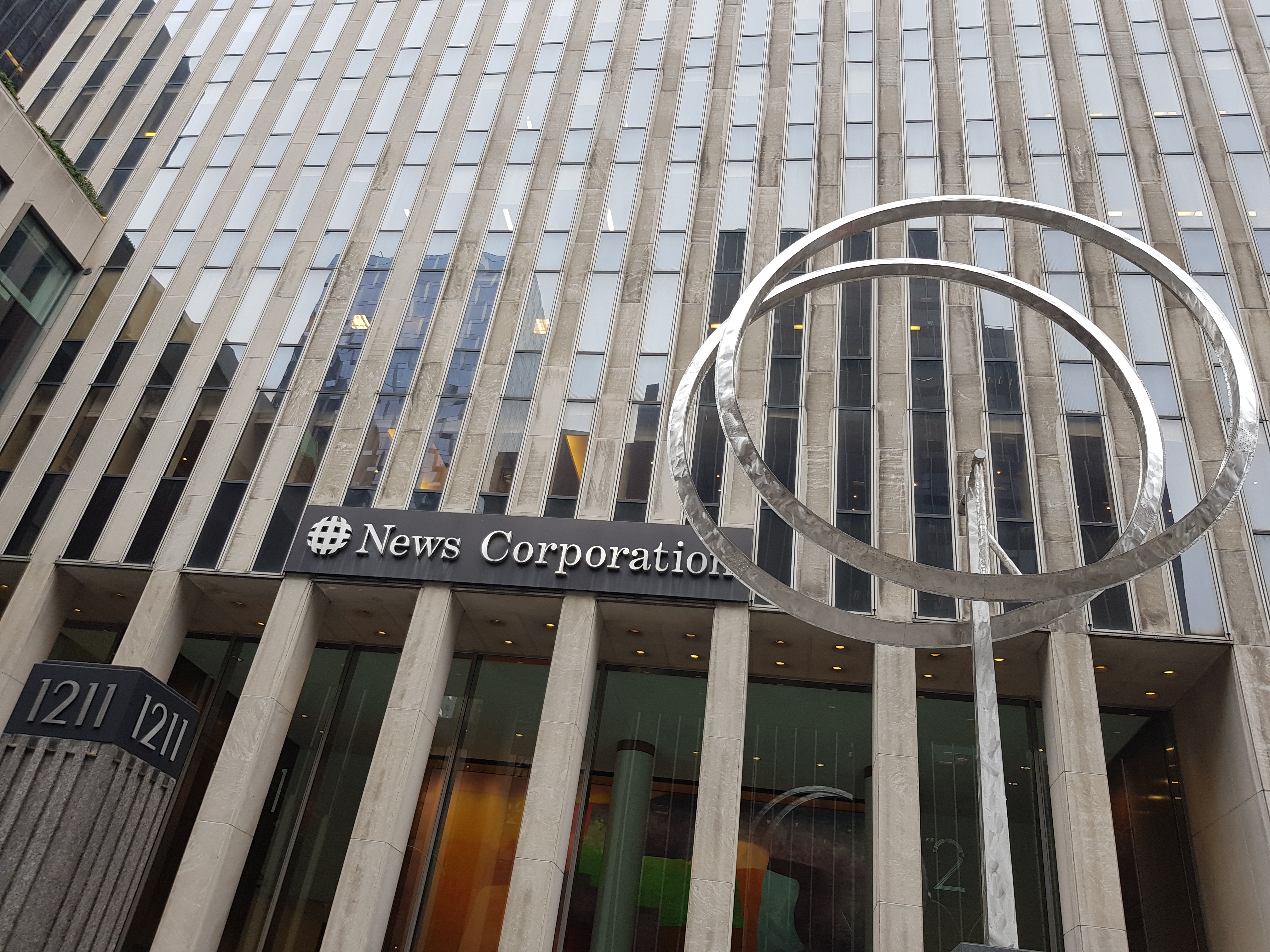 The conversation itself brought together experts from Citi, Walmart, and AIG. The event also included a tour of the Dow Jones Newsroom, which showcased the wonderful history of both Dow Jones and the WSJ.
Shell
The Shell Centre was the venue for iVentiv's Learning Futures London in April 2019, at the invitation of Gerard Penning, at the time Shell's EVP HR Downstream International. The event brought together several L&D leaders who were or became iVentiv stalwarts, notably Barry Murphy (Global Learning Leader, AirbnB) and Brian Murphy (Senior Director, Employee Skilling, Microsoft), not to mention event Chair Kimo Kippen (Former CLO, Hilton).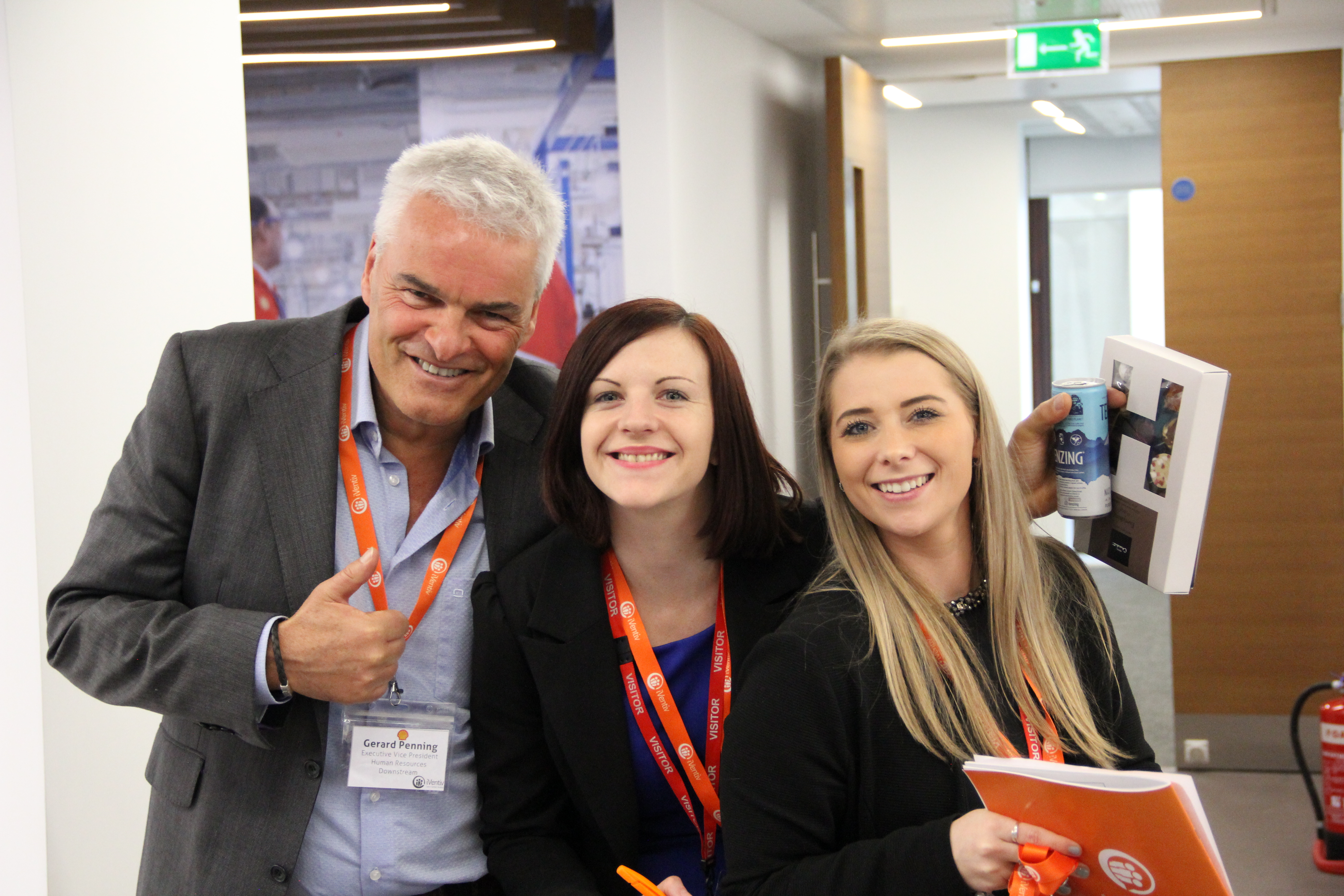 With views of the London eye and conversations on lifelong learning, AI, and the inside story of learning at Spotify with Johanna Bolin Tingvall (Head of GreenHouse, Learning and Development, Spotify), it was a memorable two days. Delegates gave the event an overall event satisfaction score of 95% and, as one delegate put it, left feeling that "more than an event, iVentiv is a community!". Hear, hear.
Nordea
Steven Smith, Chief Learning Officer at Nordea, invited iVentiv to the Nordea HQ, first in 2018 and then again in May 2019 for Learning Futures Copenhagen. 
Charles Jennings (Co-Founder, 70:20:10 Institute) was in the Chair in 2019 as Heads of Learning from Novo Nordisk, KPMG, and Swisscom came together to learn, connect, and develop. The group was also joined by Ewan MacLeod, Chief Digital Officer at Nordea, who talked about the company's journey into Fintech. In an eye-opening session, Ewan talked about how leaders at Nordea had innovated and grown, engaging with clients, partners, and employees to drive the innovation agenda.
That theme resonated throughout an invigorating two days. In their feedback, one delegate said that it was "one of the best events I have been to in a long time." Another said it was "inspiring to hear about what happens in other companies."
Zendesk, AirBnB, Diageo
iVentiv's Learning Futures Dublin 2019 didn't just have one special host, it had three. First, the group gathered the day before the event for networking drinks at the iconic Guinness Storehouse, kindly organised by Craig Heaney (Global Learning and Capability Director, Diageo). Then, at the invitation of Jen Cronin, Senior Manager of People Development at Zendesk, the Knowledge Exchange itself took place at the Zendesk Dublin HQ. Finally, Airbnb's Global Learning Lead, Barry Murphy, invited the group to the Airbnb Warehouse office for a truly unique evening meal.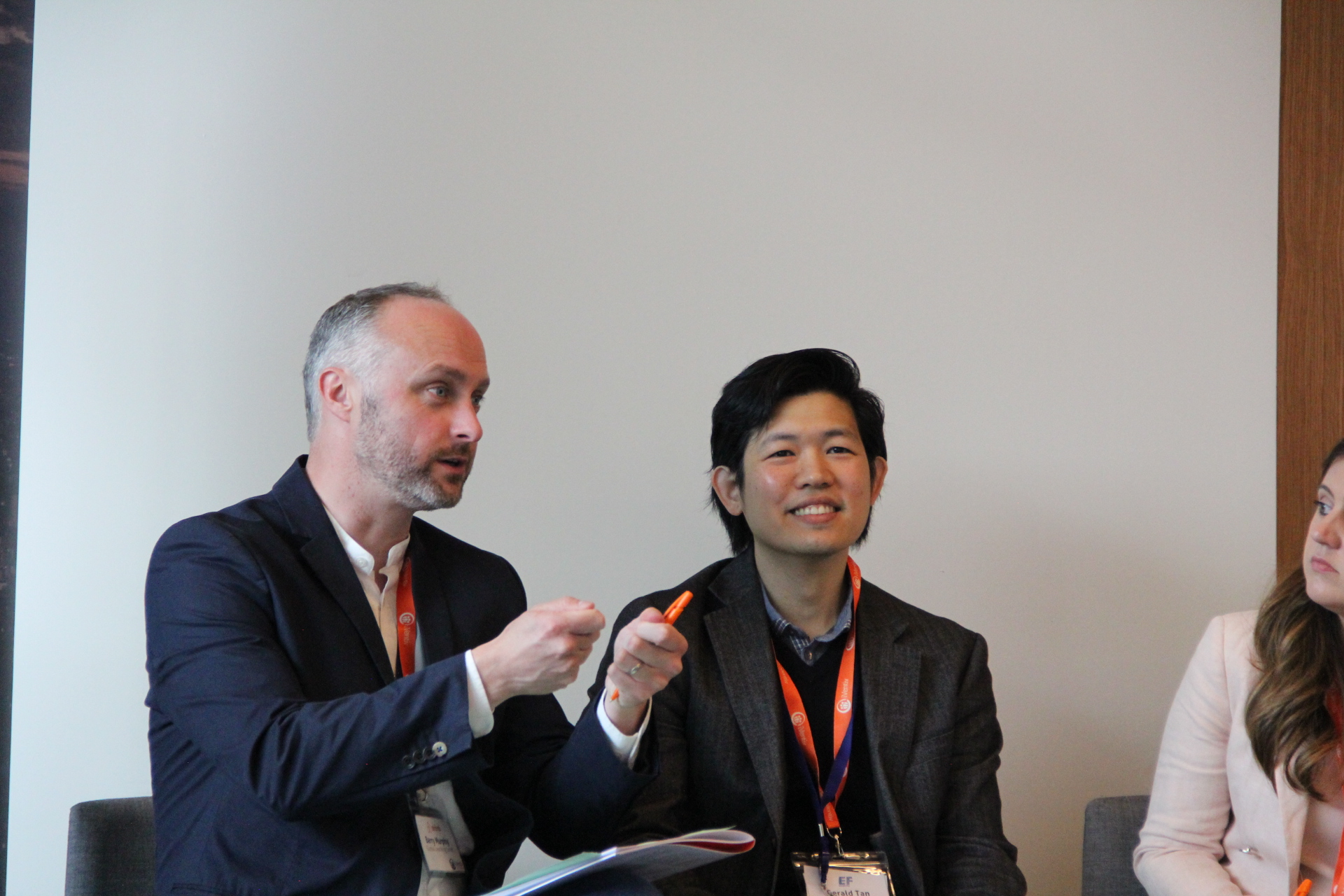 Few events capture the close, global community that iVentiv brings together more clearly. Not only was the event hosted by three exciting, innovative companies at the invite of three key figures in L&D, but Microsoft's Karen Kocher travelled from the US to Chair. "As always," wrote the Leader of Executive Leadership at GE Crotonville, "iVentiv has pulled off another fantastic event. The perfect blend of working together with other L&D leaders, learning and great networking with purpose."
Cognizant
An attendee at one of our first events back in 2009, Stefaan van Hooydonk, invited iVentiv to the Cognizant headquarters in Bengaluru in 2019 for what was then iVentiv's first event in India. Stefaan, the Chief Learning Officer at Cognizant, was joined by his colleague Ramkumar Ramamoorthy, Cognizant's Chairman & Managing Director in India for an introduction to the Cognizant mission. Delegates learned more on that front with Sharath Baburaj (Associate Director of L&D, Cognizant), who gave attendees a tour of the HQ.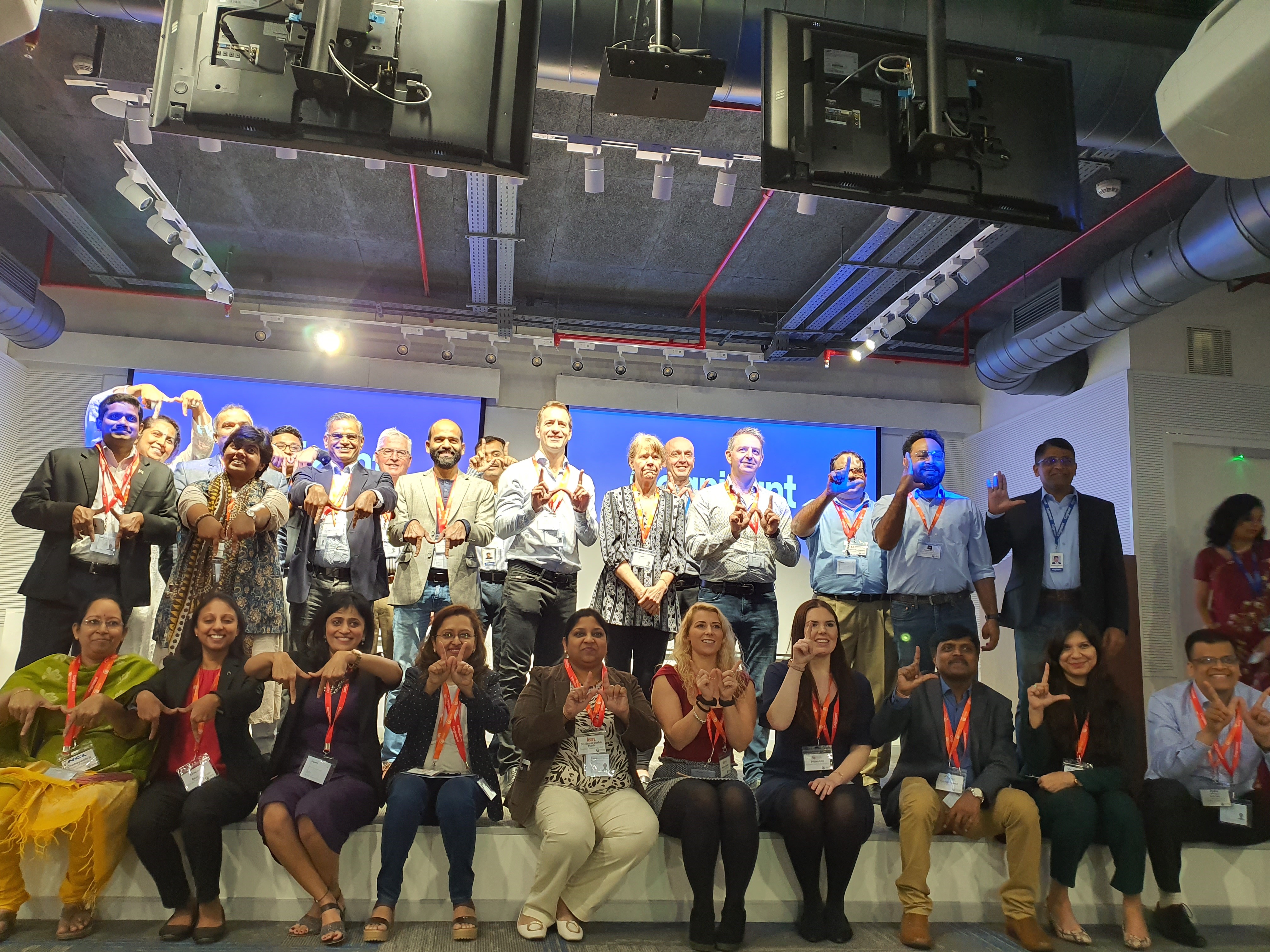 Karen Kocher (at the time General Manager, Global Learning Experiences, Microsoft) Chaired the conversation and talked about the future of work at Microsoft, an area in which she has since done an enormous amount of pioneering work. As always, it was an event filled with collaboration, with participants giving the event an overall satisfaction score 96%.
Toyota
Russ Bankson (Senior Manager, Learning and Development) invited iVentiv to Toyota's Texas headquarters in 2019. Toyota, the world's largest motoring manufacturer, was another massive global brand to invite iVentiv through its doors and it made for a memorable event. Russ talked about the future of work at Toyota, led a tour of their stunning HQ, and joined Event Chair Charles Jennings (Co-Founder, 70:20:10 Institute) with a group that brought together some of the biggest companies in Texas.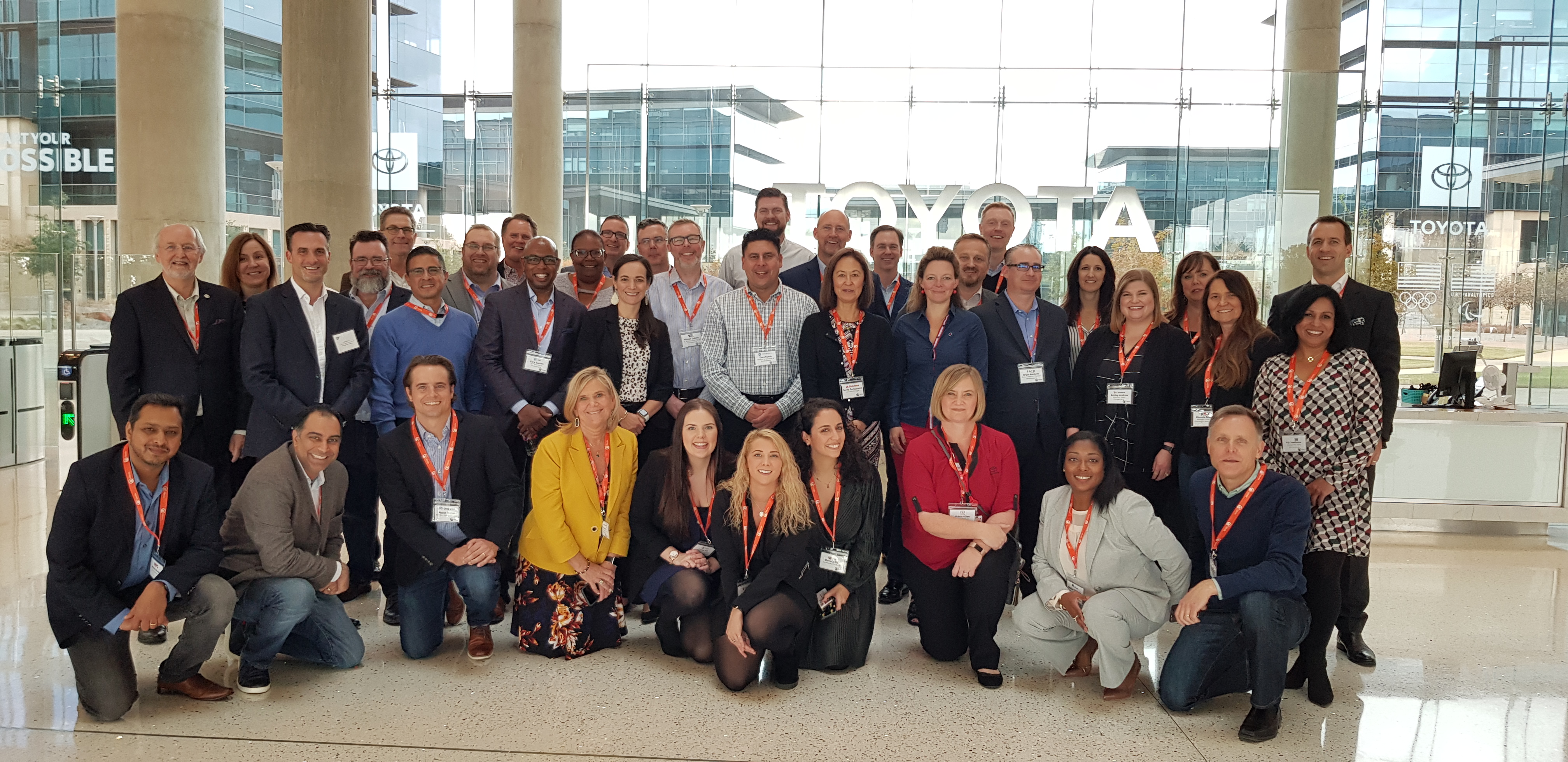 Attendees gave the event an overall event satisfaction score of 97%, with one delegate calling it "the best development I've had in years!" We'll be back at Toyota in June 2023 and we absolutely cannot wait.
Visa
iVentiv has been invited to run events at five of the world's 20 most valuable brands. One of those, Visa, has done so twice. In 2019 and 2022, iVentiv's Learning Futures California took place at the Visa University in Foster City. That was all thanks to Bee Ng, VP of the Visa University and a great friend and supporter to iVentiv.
In 2019, Jay Moore (Global Learning and Culture Leader, GE) Chaired the Exchange, while in 2022 Charles Jennings (Co-Founder, 70:20:10 Institute) led the conversations. Both events brought together innovators and experts in learning, from companies including Walt Disney, Lyft, Nike and Intel, among others.  
Vodafone
Chaired by Microsoft's Karen Kocher, Talent Futures London at Vodafone's UK office in September 2019 was another memorable event. Dilum Jirasinghe, Vodafone's Former Global Head of Talent & Leadership, welcomed the group for two days of conversation bringing learning and talent leaders together.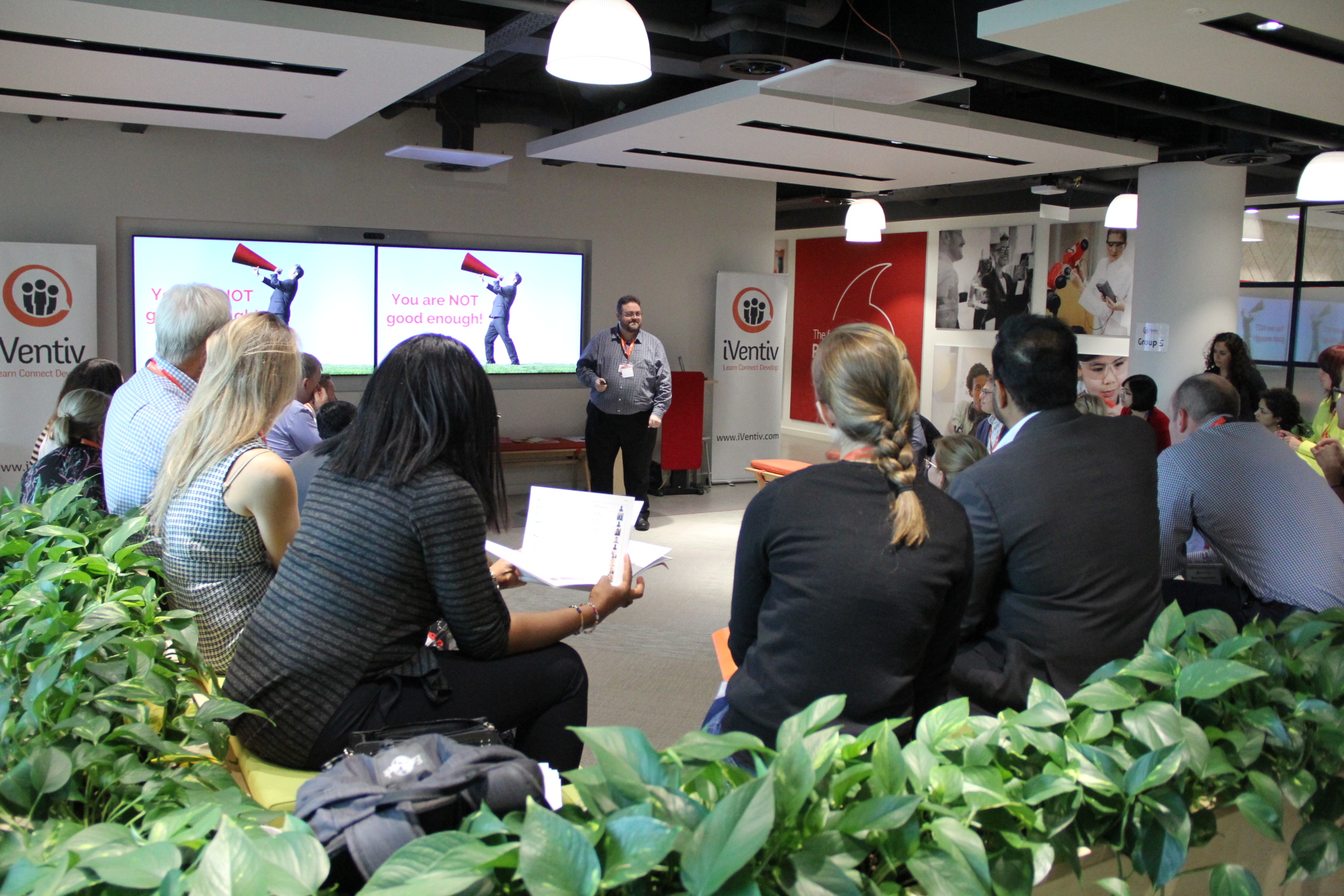 Philip Skipper, Head of Business Development M2M, Vodafone led a session on "Vodafone's Story: Understanding How 5G and IoT is Changing the Workplace", with a forward-thinking look at the impact of new mobile and internet technologies. It was, as a Head of Talent and Learning from Amazon described it, "amazing", with "actionable discussions that can be implemented in our organisations."
Philips
After Martin Caine (HRBP, Director Group HR, Real Estate, Group Security & Internal Audit) at Philips, welcomed the iVentiv community to the Philips HQ in Amsterdam (2019), he said "we were able to use the collective minds of the delegates to help us with challenges that we as an organization were facing, challenges delegate companies were facing too."
iVentiv exists for those kind of insights, and that Amsterdam event was another very special conversation. Participants gave the event an overall satisfaction score of 94%, one describing it as a "great and inspiring event, with a good balance between knowledge presented, solving cases and learning/feedback from peers".
GE Crotonville
In October 2019, Jay Moore Global Learning and Culture Leader at GE and a member of the iVentiv Advisory Board, invited the iVentiv community to Crotonville for two days of conversation and collaboration.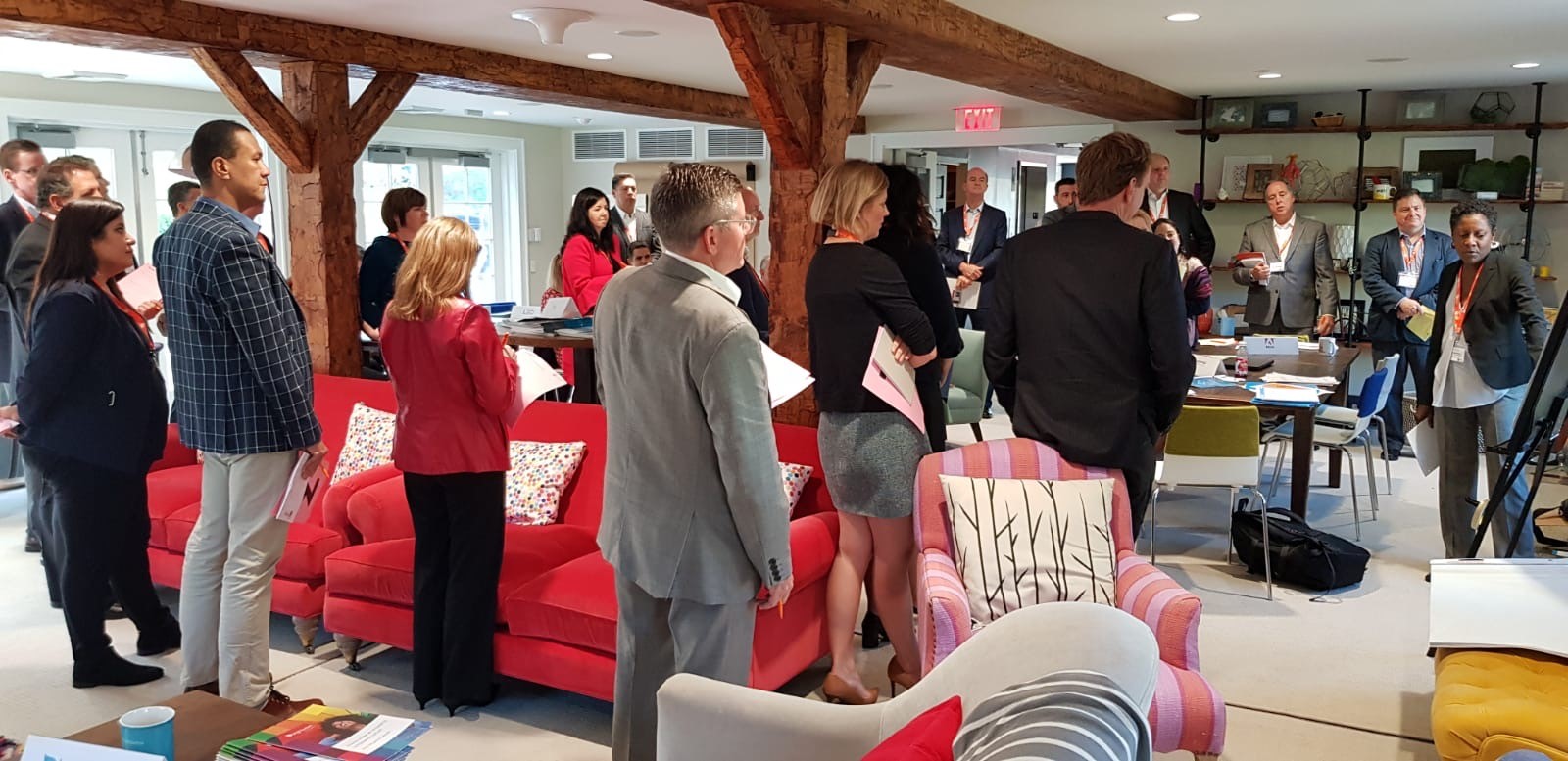 Jay welcomed the group alongside his colleague, Linda Boff, then the Chief Marketing & Communications Officer and Vice President, Learning & Culture at GE. Linda talked about how her unique combination of roles – Marketing and L&D – reflected GE's philosophy that it should communicate the same way both internally and externally. 
The two-day event also included a guided tour of Crotonville, an exciting chance to see a space dedicated to learning and knowledge exchange, plus a wonderful three-course meal in the Hearth Dining Room. 
Those of you who attended gave the event, chaired by Charles Jennings, an average event satisfaction score of 98%, and in your comments you described it as "truly inspiring" with "topics very relevant to today's issues" in a "superb" and "excellent venue".
Hult EF Corporate Education
The EF headquarters, in the former home of the Zürich Stock Exchange, has been the venue for two very special iVentiv sessions. The first, in 2020, was iVentiv's 100th event. As it turned out, it would also be one of the last in-person events before the pandemic and related lockdowns. In 2022, we were back for our first post-lockdown, in-person Talent Management event and our first event in Switzerland since before the pandemic.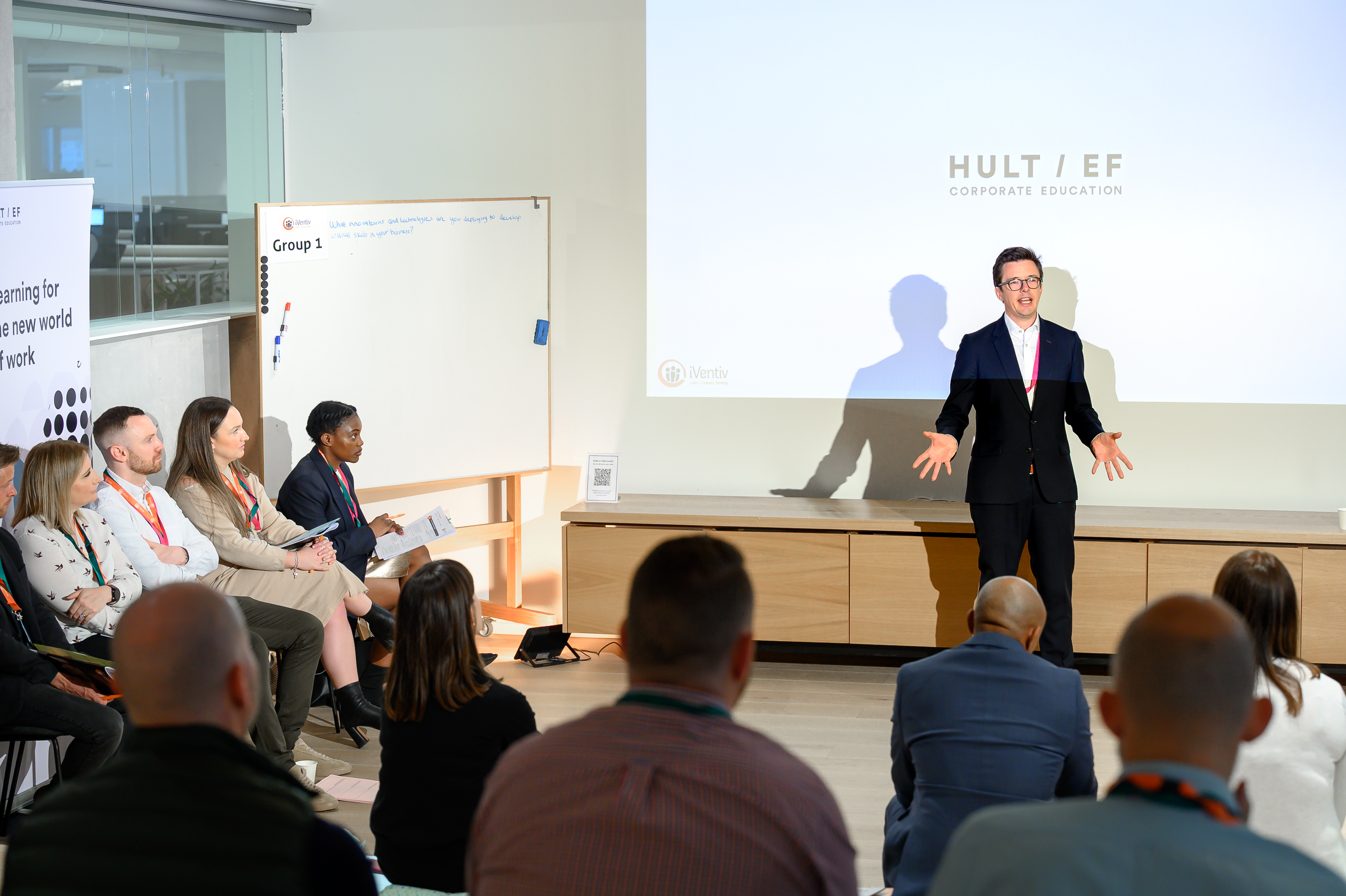 The space at EF itself is a combination of striking architecture and rich, playful storytelling. The Exchange was first built in 1987 and opened in 1991 before EF took over in 2015 and set about giving it a look and feel that reflects the company's global learning culture as well as the building's unique history. The result is an open design, with stunning views of the mountains and Botanical Gardens. Various works of art, inherited from the Canton of Zürich, are on display around the office, which houses employees of 48 nationalities and has a total capacity of up to 2,000. In 2023, iVentiv will be back at EF for Talent Management Zürich with Kate Evans (Chief People Officer, Norton Rose Fulbright) chairing and at the London hub under the careful guidance of Kimo Kippen in April.
Thales
In 2020, another global corporation in France, Thales, invited iVentiv to their Paris offices. This time, it was Sylvie Papillon (VP, International Learning, Thales) and Jean-Roch Houllier (Head of Learning and Digital, Safran University), and Eimear Nugent (Former Practice Director, Talent, Culture, Diversity & Inclusion, Thales) making the invitation. Sylvie provided an introduction to Thales, before Jean-Roch and Eimear led a tour of the Thales HQ, including an overview of how the company began and a chance to see the Thales simulation room and video production lab. 
Chaired by GE's Doug Scott, the conversation brought together voices from Amazon, McKinsey, Nordea, and many others. It also included one of the most unique moments at any iVentiv event, as participants acted out a short play about a caterpillar and its complex journey through reskilling and job satisfaction
Citi
Thanks to an invitation from Cameron Hedrick (Chief Learning Officer, Citi) and Laurie Rebholz (Managing Director Global Leadership and Performance Solutions, Citi), iVentiv's Learning Futures New York in 2022 took place at the Citi group headquarters in New York City. New York has been the home of Citi group for more than 200 years. The bank moved into their current headquarters at Greenwich Street in 2016, with a multi-year renovation in full swing. 
In October 2022, Professor Dr. Nick Van Dam led conversations that also included timely and important contributions from facilitators at UBS, White & Case, GoodYear, Manulife, Under Armour, and ITT. Those of you in attendance gave the event an overall satisfaction score of 97%, describing it in your feedback as "insightful and encouraging", with "rich, connected learning experience better than any other professional conference."
Standard Chartered
The first event at a corporate venue in London since before the start of the pandemic was another special two days. Thanks to the generosity of Kim McMurdo (Head of Leadership Capability), Tracey Smith (Global Head of People Capability, Reskilling),and Dan Cohen (Executive Director, Global Head of People Capability, Design & Delivery & Regional Head Europe & Americas), Standard Chartered opened its doors to learning leaders in the UK for Learning Futures London 2022.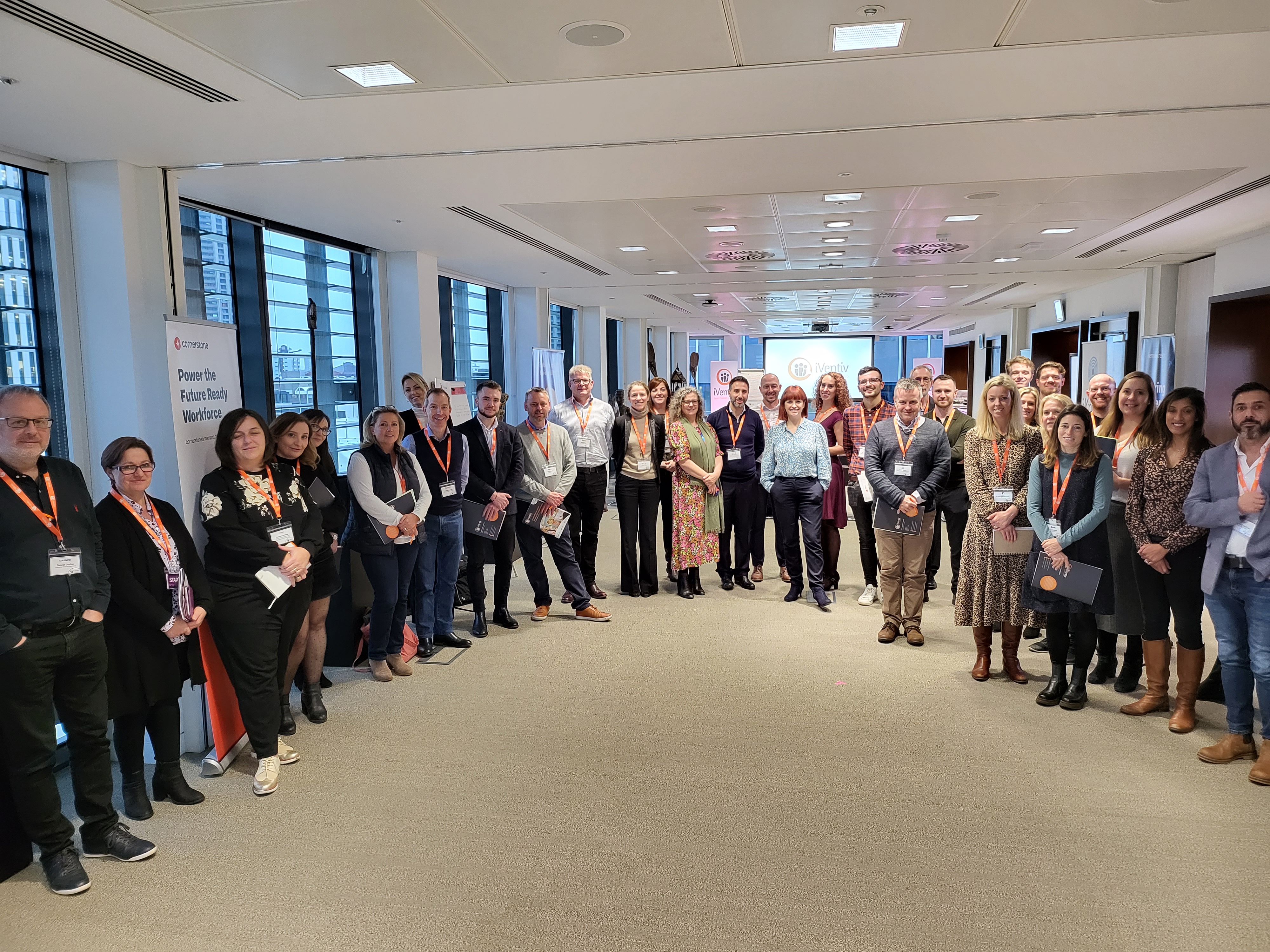 Standard Chartered is a truly global bank and that is reflected in the fantastic space they have created in their London offices. Artwork from around the world lines the walls, with rooms named after some of the major cities where the bank operates. You'll even find a Premier League trophy on display.
LinkedIn
The last iVentiv event before the world went into lockdown in 2020 was Learning Futures New York, so when we were able to go back to New York again in June 2022 it was a poignant moment. It was all the more special for the inspiring location – LinkedIn's New York offices in the Empire State Building.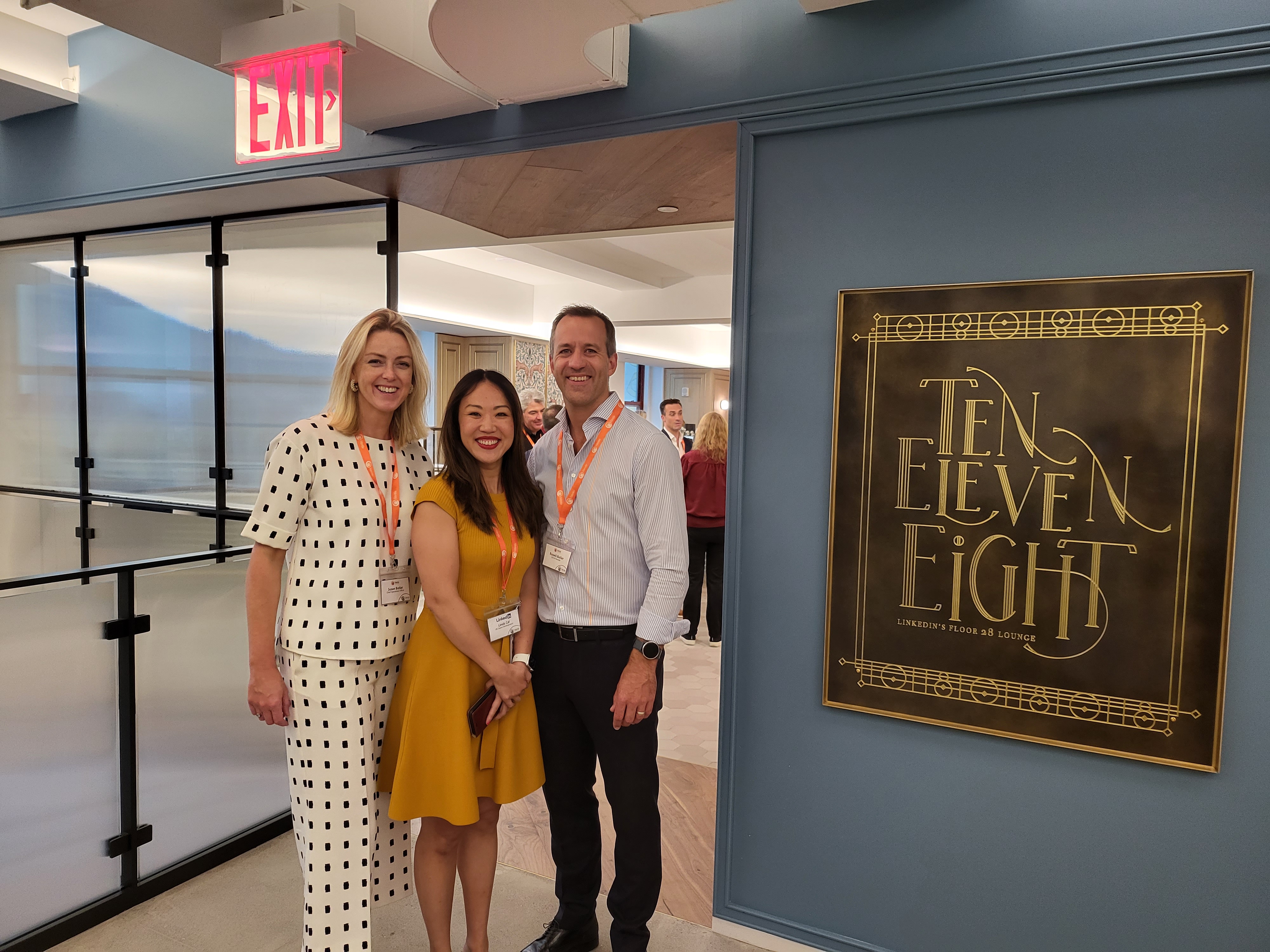 As if that wasn't enough, Linda Jingfang Cai (Global Head of Learning & Talent Development) didn't stop with inviting iVentiv to New York; she followed that up with an offer to visit the LinkedIn offices in Chicago later that year. Both venues were stunning: The New York skyline on the one hand, and LinkedIn's "Model Kit" artistic tribute to Chicago's history on the other.
The Future
In 2023, you can join an iVentiv event with old friends and new at a range of corporate hosts around the world. MetLife, Hult EF Corporate Education, ASML, Toyota, Microsoft, and Novartis will all be welcoming the iVentiv community through their doors.
The old home of the Zürich Stock Exchange, now the corporate headquarters of EF Education First, will host iVentiv's Talent Management community in Janaury. Chaired by Kate Evans (Chief People Officer, Norton Rose Fullbright), the conversation brings together Leaders in Talent from UBS, Johnson Controls, Oerlikon, and Swarovski, among others.
The iconic MetLife building in New York is the next stop. Completed in 1962, the MetLife building sits atop the railroad tracks leading into Grand Central Station. With over 2.4million square feet of office space as well, it's also one of New York's most important business spaces. Chief Learning Officer Chris Smart will be there to welcome you in March with, in his words, "lots to share, lots to learn and lots to enjoy!"
In June, we'll be back at the Toyota North American HQ in Plano, Texas. Charles Jennings (Co-Founder, 70:20:10 Institute) will chair the conversation, with contributions from Toyota's Senior Manager of Learning and Development, Russ Bankson and other learning leaders from across the United States. On the same day, L&D leaders in the Netherlands will gather in Eindhoven at the ASML HQ, at the invitation of the organisation's Chief Learning Officer Laureen Rwatirera.. ASML is Europe's largest tech company and one of the global tech economy's most important suppliers. Doug Scott, Former Leader, Executive Leadership, GE, is set to Chair the event for what should be an exciting and invigorating two days.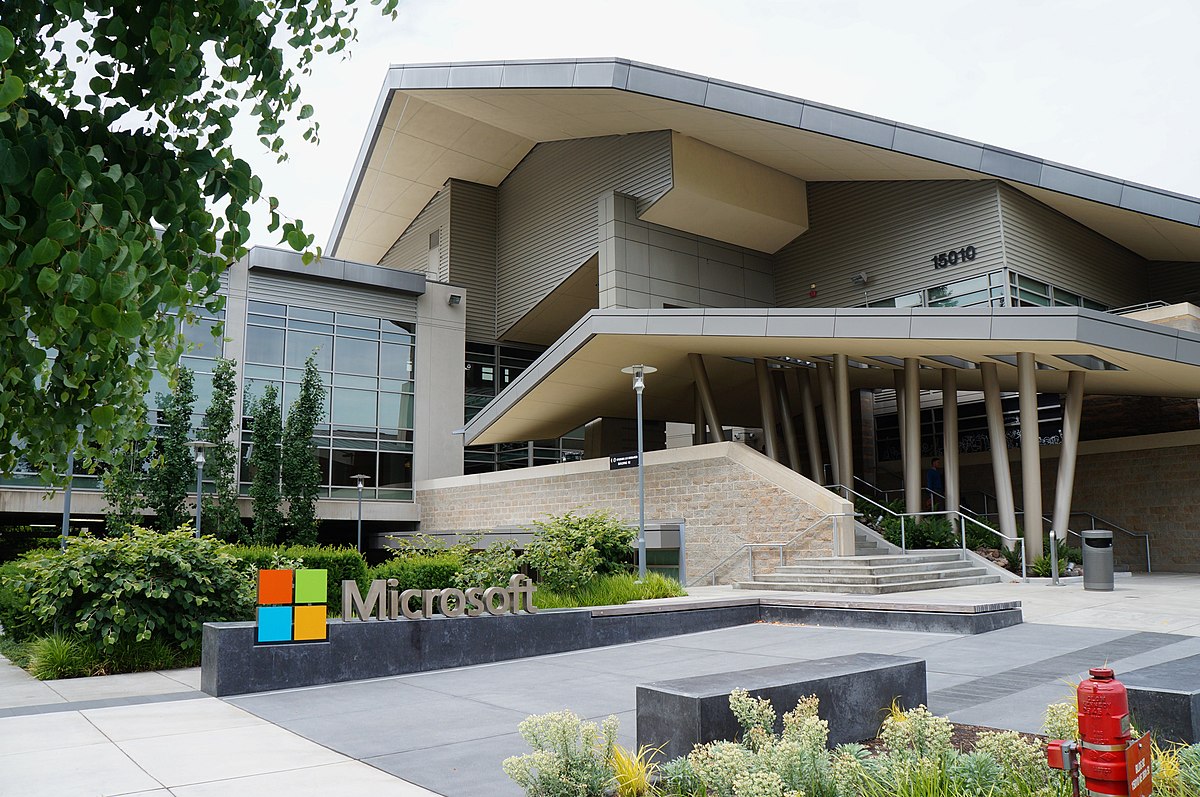 Also in June, one of the world's most transformative businesses hosts iVentiv for a very special event in Seattle. At the generous invitation of Karen Kocher and Brian Murphy, both members of the iVentiv Advisory Board, iVentiv will bring the usual mix of collaboration and conversation to the Microsoft Redmond Campus.
To round-off the year, we will be hosted by Novartis once more. Here, you can explore the Pavillon; an exhibition space that unites science, sustainability and artistic expression to showcase the big questions around healthcare. Simon Brown, the organisation's Chief Learning Officer, will be there to provide exclusive insights into the future for Novartis, and Karen Kocher (Global General Manager, Talent & Learning Experiences and Workforce of the Future, Microsoft) will be there to guide conversations as Event Chair.
Why should you host an iVentiv event?
When you welcome the iVentiv community to your corporate headquarters, you don't just get to showcase your learning facilities and culture to a select group of experts, you also get the chance to draw on their experience. Bring them in, learn from them, take on new ideas that are driving the world of learning, talent and leadership forward. For more information about hosting an iVentiv event, contact [email protected] Or if you want to find out why your peers around the world value iVentiv so highly, sign up for an event today and join the conversation.